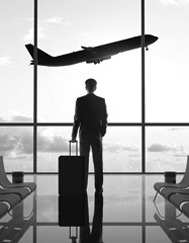 Airport Pick-ups

Experience the comfort and convenience of using an Apnacab for your ride home from the airport. Collect your luggage, call our service from the baggage claim area, and by the time you are at the "Pre Arranged" taxi pick-up area, your ride will be ready. We offer cabs within 3-5 minutes of your call.
Railway Pick-ups

Reserve your cab ride back home just as you did your train ticket. Online fast and easily. By the time you alight from the train and come out, chances are your Apnacab will be waiting for you. No need to bargain, negotiate or hear refusals.
Door to Door Service

Call Apnacabs at the time of your choosing for the destination. We are at your beck and call, 24 hours of the day, 365 days of the year, come rain or shine. Order an immediate ride or place a reservation for a future ride. Just call 66676667 or book your cab online.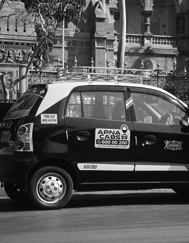 Hire by the hour

We provide full day car rentals, half-day car rentals and special 16/8/ 4-hour packages at the lowest rates.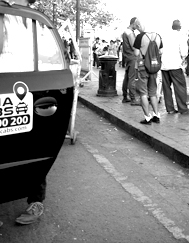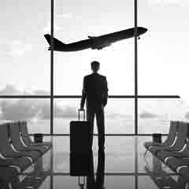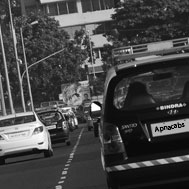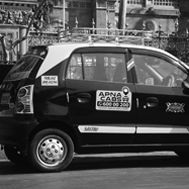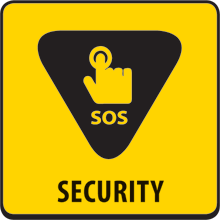 Experience the safety of a ride that is continually monitored by our proprietary monitoring systems. Our specially trained chauffeurs treat customers as part of our extended family and ensure safe and convenient rides to your destination. At Apnacabs, we treat our customers with "apnapan".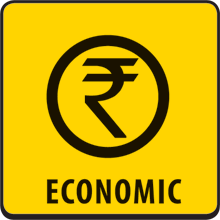 Apnacabs is driven by the desire of delivering easily accessible, commuting options that are safe and comfortable. All bookings are done at the meter rate and as per government guidelines. Please check OUR SERVICES section for the tariff chart. We have NO SURGE PRICING.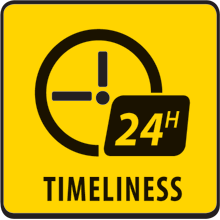 Our fleet is connected to our command center that ensures accurate service times and a hassle free customer experience. Our command center tracks and monitors all our fleet using our proprietary GPS based technology. Our 24X7 Customer Service Centre is always available for the customers and supports faster response time.